The state of Arizona boasts some of the most beautiful landscapes in America, but that beauty comes at a cost. Because of this, real estate prices are growing faster than in many other places across the country, including Scottsdale and Phoenix. But there are options for homebuyers who can't afford million-dollar homes in central cities like these! Such include:
1. Buckeye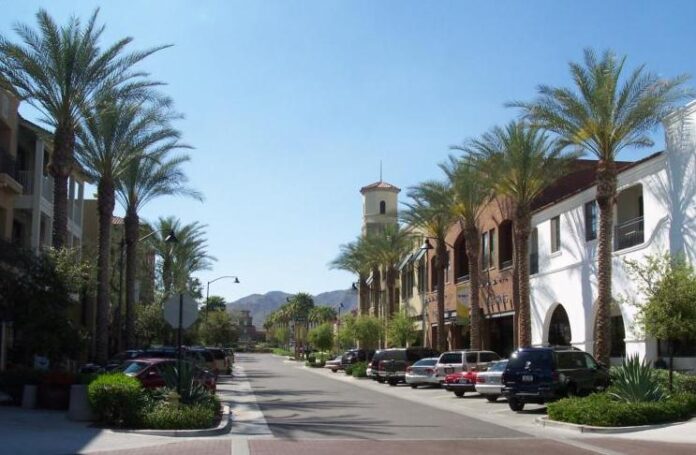 Located approximately 40 miles west of central Phoenix, Buckeye has become an extremely popular up-and-coming city. The population is slightly more than 35 thousand people, but the average property price hovers around $300,000 while the average income is about $50k/year, significantly lower than many surrounding cities.
This makes homes for sale in Buckeye, AZ a very affordable community for young couples and families to live in while still being able to commute pretty easily into the city for work. The affordability allows Buckeye residents to live in an area that has a significantly lower cost of living than cities like Scottsdale or Phoenix; but there are still amenities available, including grocery stores, banks, restaurants, dry cleaners, pharmacies, gas stations, and much more.
The area is also growing, with new shopping centers, movie theaters, bars/pubs, restaurants, etc., popping up every few years.
2. Avondale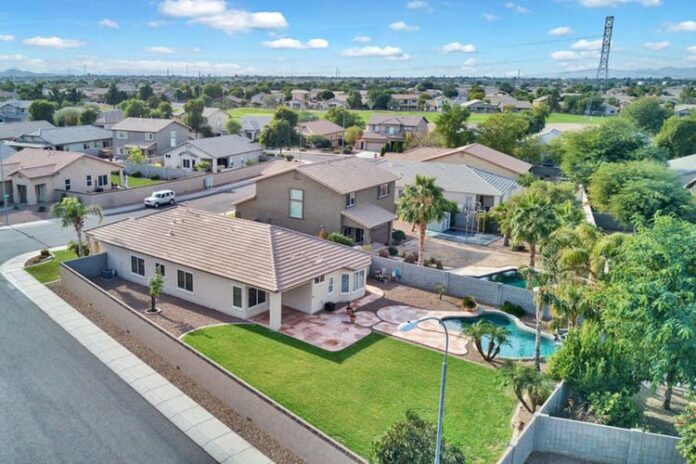 Avondale is another city that has experienced significant growth in the past few years. It's about 30 miles west of central Phoenix and was ranked as one of the best places to live in 2023. The city is known for its great access to highways such as I-10 and easy commute into the cities like Buckeye, Goodyear, and even the greater Phoenix/Scottsdale area. The average home price is approximately $350,000, but it's still not too expensive for young couples or families to live in this community.
Many long-term residents of these surrounding cities are excited about future plans to help improve infrastructure around their areas. One example is that Tolleson, a city to the west of Buckeye, is working on expanding a northern portion highway, making commuting into surrounding cities even easier. The city currently has access to I-10 and 303 highways but expanding 93rd Ave will make travel even easier for anyone living in the area.
3. Chandler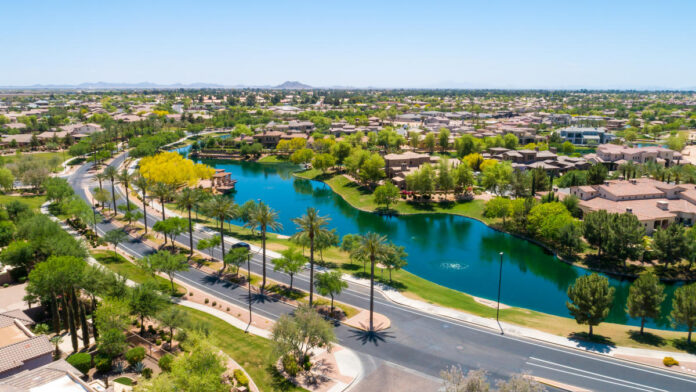 Chandler is another city that has exponentially grown over the years. The city is located around 15 miles southeast of downtown Phoenix and offers incredibly reasonable real estate prices compared to surrounding cities like Scottsdale or Peoria. The average home price in Chandler hovers around $250,000, while the average income is about $67,000/year.
As a bonus, the city is ranked as the best place to live by Money Magazine because of its affordable housing options and expanding development. One of the most notable things about Chandler is that it recently finished building a 10-mile-long bike path that traverses through many parks, stop lights stop signs, etc. It's a great place for bicyclists, joggers, walkers, and people with disabilities because of its many stops and easy access to the city.
4. Glendale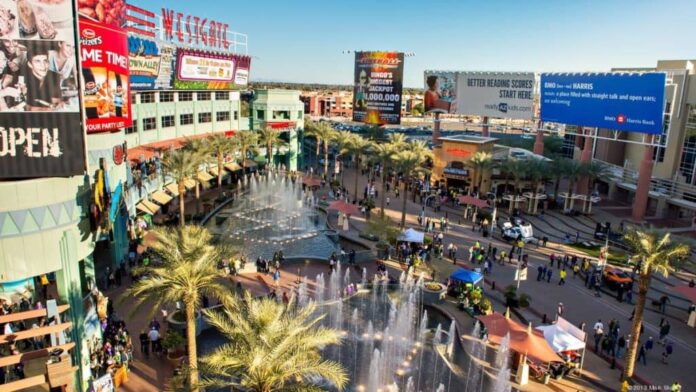 Glendale is an incredible up-and-coming place for young families. The average home price is just under $250,000, while the average income is around $56k/year. Not only are people taking note of Glendale because it's much more affordable than cities that have similar amenities, but also because of the great community they've built in recent years.
Glendale is home to the Coyotes NHL hockey team, Cardinals baseball team, and there are multiple parks, including Glendale Mountain Preserve. There has also been an increase in development in the housing market lately. Lastly, there are great opportunities for young couples in Glendale because it's home to the University of Phoenix stadium where the Cardinals play, Gila River Arena where the Coyotes play, and Jobing.com arena with multiple concerts throughout the year.
5. Goodyear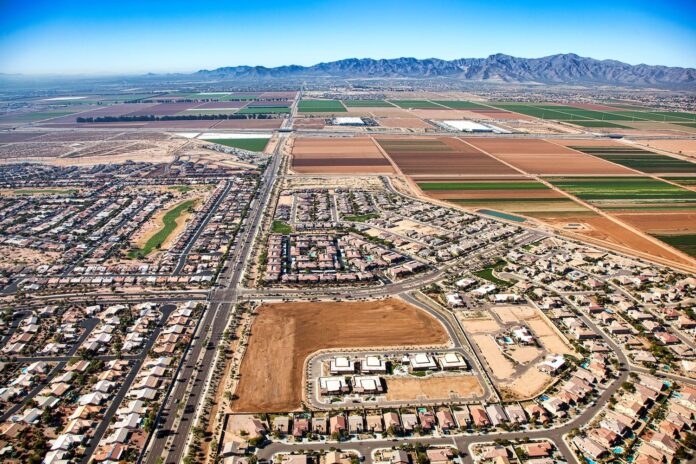 The city of Goodyear is located about 20 minutes west of Surprise. Surrounded by the White Tank Mountain Regional Park, this would be a fantastic place to settle down if you love nature and wildlife. As one of the fastest-growing cities in America, it is no surprise that many are flocking to one of the most affordable cities in Arizona, with homes starting under $250,000.
It has some interesting things to offer that you might not find anywhere else except in small towns like Main Street USA and an old western downtown strip that sides along McDowell Road where cowboys are plentiful.
6. Mesa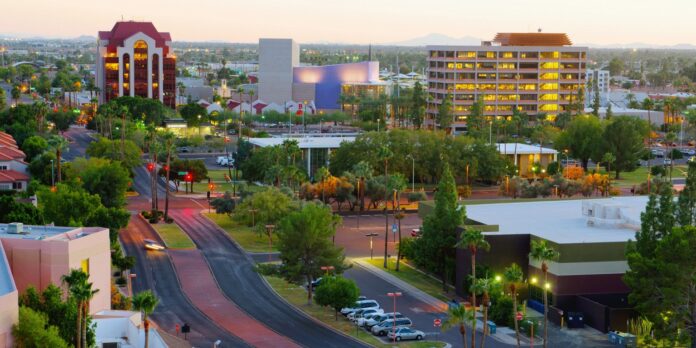 The city of Mesa is located east of Phoenix and directly south of Chandler. It was originally a Mormon settlement, but now the LDS has been overtaken by churches from all religions and retail centers, schools, restaurants, and so much more! There's a reason why it's one of the fastest-growing cities in America. Mesa has great schools, a low crime rate, and is extremely family-friendly.
Mesa, AZ, just opened up their new shopping center on the corner of Higley & Southern. The location contains many fun restaurants such as Pieology Pizzeria, Primo Tacos – a new concept from Taco Bell that offers tacos and more. Twisted Chill- an ice cream shop that offers custard and regular ice cream, a wine bar called Bistro 46, a pizza place called Fired Pie, and a firehouse subs with a drive-thru.
7. Peoria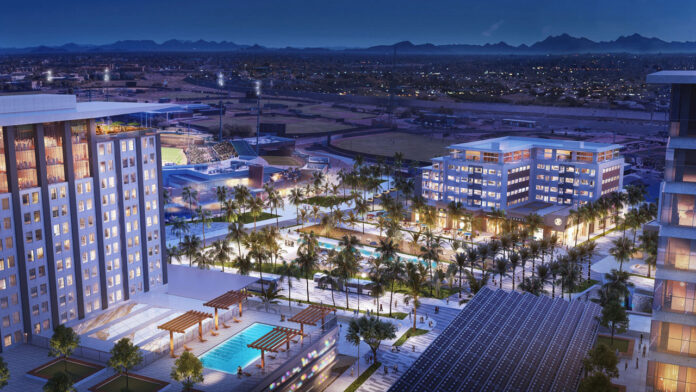 One of the largest cities in Arizona with amazing malls and retail centers, Peoria is a great place to settle down. The city has so much to offer, including Desert Sky Pavilion (concerts), Arrowhead Mall, Westgate Entertainment District, and more! It's also located right near Luke Air Force Base and Deer Valley Airport if you find yourself wanting to fly or take a trip out of state.
8. Surprise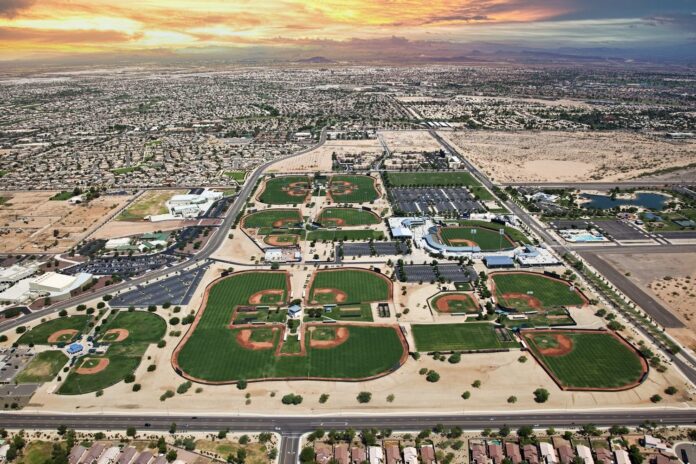 What Surprise lacks in affordability, it makes up for with convenience. With the city of Phoenix just to its west, this community offers easy access to anything you would need. Plus, if you're looking for a place that's close to everything and gives you some peace and quiet at night; this is definitely the city for you!
Another great city offering so much, including excellent schools, wonderful city staff, and future development plans that include: a new aquatic center, more retail centers, and an entertainment district! The first thing anyone will notice about this city is the multitude of parks and open space. You'll also find that most of the homes are located on cul-de-sacs which offer a nice quiet place for kids to play outside without being too far from home.
Conclusion
To conclude, there are many great options for living in Arizona that you may find would be more affordable than the popular cities of Scottsdale and Phoenix. Also, remember there is no one size fits all, don't be afraid to settle down in a city not mentioned here and make it what you want!