Everything needs to be perfect when planning a wedding invitation card. Designing the invitation card is a confusing and challenging task. It takes a lot of time to finalize one wedding invitation out of many options.
There should be no scope of mistake because everyone you invite will see the card carefully and note your mistakes. Therefore, you should avoid making mistakes even if it takes too much of your time. With the help of some applications, you can easily customize or create wedding invitations.
Instead of choosing one design out of many, you can make your unique one. In the following write-up, we will discuss various mistakes one should avoid while designing wedding invitations. You need to deliver a piece of paper with your emotions to your friends and family. But you need to pay attention to the design of the wedding card to invite your relatives warmly. Let us know some common mistakes.
1. Not Checking the Contact Details
The printing of the copies of wedding invitations is quite expensive, and you cannot afford to print repeatedly. Many people never check the contact details before submitting their designs to the printing company.
Once you make a mistake in the contact details, you cannot change or replace them. If a single number is wrong, your relatives will not be able to contact you. They may not reach the mentioned destination or anywhere you need them. Therefore, you need to be careful while mentioning your contact details.
2. Not Writing Guest Names Correctly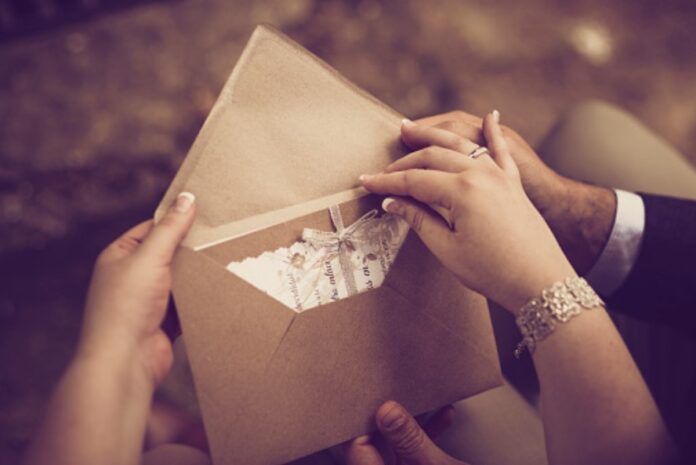 It is disappointing for your guests if you misspell their names on the wedding card. Many people prefer to write their guest names by themselves with a pen. But if you want to design official wedding invitations with the name printed on the card, you need to write the correct names.
If you write wrong names, your guests may not feel good, and they may even not attend the function. Therefore, you have to prepare a list of your guests with their names and mention them correctly.
3. Not Avoiding Too Many Colors
You are free to choose any color while designing your wedding invitation. But it does not mean that you will feel the card with too many colors. Choosing one or two colors is better to make it simple and sophisticated.
Too many colors will make it too vibrant, and your guests will not like it all. If you are spending your money, make sure that you do it on the right things. Make sure that you avoid adding too many colors.
4. Not Mentioning the Correct Address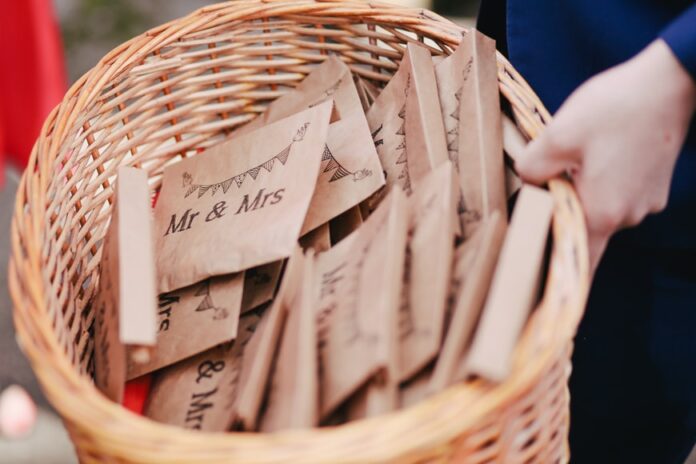 Many people make this common mistake by not writing the accurate address of the venue. You need to write an explanatory address that is easy to understand, and anyone can drive to that place with ease.
You can also attach a map for navigating the address and help your guests reach the place quickly. Ask the venue owner to give you the accurate address and correctly add it to the wedding invitation card.
5. Not Checking the Paper Quality
Before you order the printing company to take your wedding invitation design prints, make sure that you choose high-quality paper. Many individuals never check the paper's quality and then regret it later.
The poor-quality paper will not add grace to the wedding invitation card, and it will look like a simple piece of paper. It is necessary to check the type of paper you choose for designing the invitation.
6. Not Matching the Color of Text and Paper
Many people never think of matching the color of paper and text. There should be a proper sync between the colors of text and paper. It should look contrasting, and the text must highlight on the paper.
Matching the colors may be time-consuming, but it is worth it. You might get confused while choosing the right color. Therefore, it is good if you take someone help who have enough experience in it.
7. Not Checking the Grammatical Issues
Before submitting the design to the printing company, make sure that you check the grammatical issues in the entire text. All your guests will read the invitation card thoroughly to understand all the details of the function you are planning. If you are not good at grammar, you can ask for help from an expert or google anything.
You can get many online tools that can help solve your grammatical issues. Many individuals never check what they have written on the invitation card, and in this way, the guests will make fun of you. Therefore, you should avoid this mistake.
8. Not Mentioning the Exact Time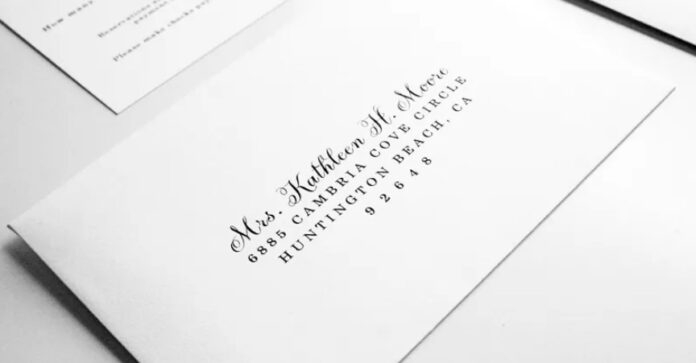 Plenty of events are there at a wedding, and you need to mention them all on the invitation card. If you are not writing the exact time, you are making a massive mistake. Make sure that you write the exact time of the event on the wedding day.
In this way, your guests will prepare themselves to reach early to avoid missing any event. If you do not know the exact time, it is okay to write the estimated time. You can expect your guests to reach on time because it is no fun without them.
Final Thoughts
People make various mistakes while designing a wedding invitation. It is an essential event in everyone's life, and therefore, no one can afford to make mistakes. After checking out all the mentioned mistakes, it will be easy to avoid them. When you know things early, it is easy to follow them. You must remember that you are sending warm invitations to your guests and any issue can make them disappointed.
Therefore, you need to be careful while designing the wedding invitation card. You can also get help from experts to ensure everything is perfect before submitting it to the printing company. Mention all the things correctly to help your guests navigate the venue on time. The overall design of the wedding invitation card must look appealing to your guests.